This Bike Helmet Earmuffs Free Knitting Pattern are a great way to keep your ears warm while biking! Make one now with the free pattern provided by the link below. One of the worst things to happen during biking is when your ears get cold, and you can't seem to do anything about it. Most of the time, hats don't fit under the helmet, and safety is always first. These earmuffs allow a comfy and snug fit and will keep your ears nice and toasty. These work especially well in the winter time.
Check out this pattern: Knitting Needle Case
Buy these earmuffs from Amazon if you don't want to knit: Bike Earmuffs
These free patterns are not our designs but links to other websites or download PDFs who have generously shared their patterns. Again, THIS IS NOT OUR DESIGN. If you have any questions regarding the pattern, ask the original designers. Thanks! Do also note that we do use Amazon Affiliate to earn a small amount from the products you buy from Amazon.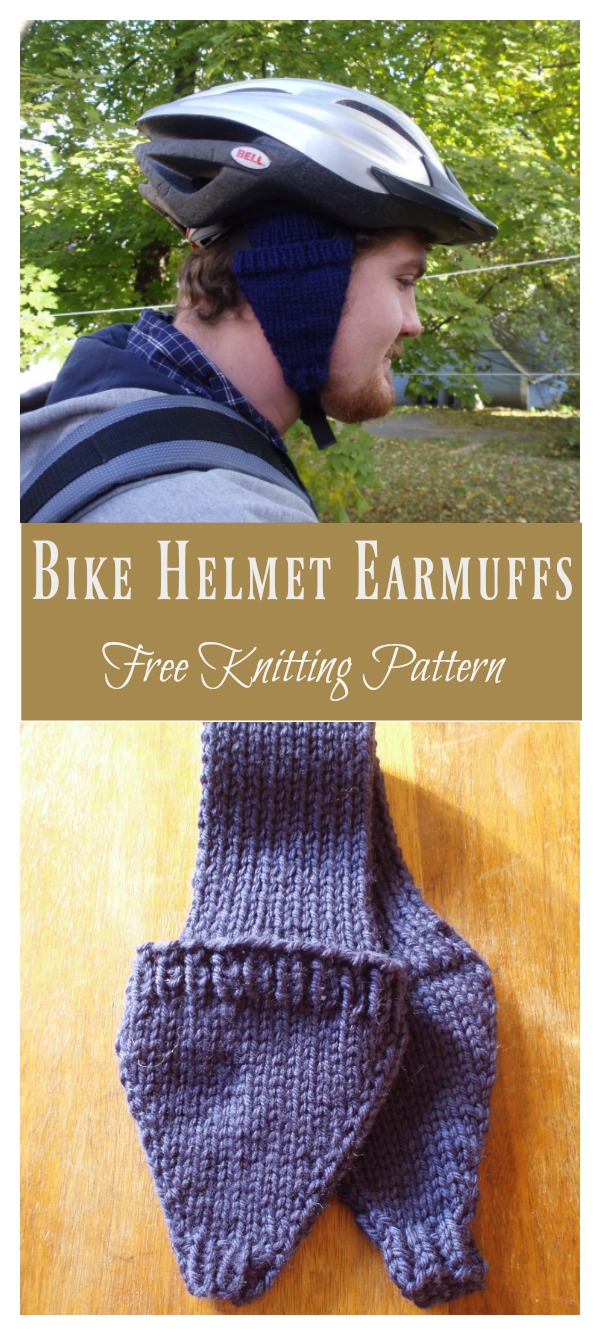 Click below link for free pattern…