This Reversible Lace Scarf Free Knitting Pattern makes a beautiful lace scarf. It's very easy to make and also knits up very fast by following the steps in the pattern. This scarf has a bias look and is great for using up all your yarn if you have too much stashed around. Blocking this scarf is very easy to do and they extend your yarn very far. If you didn't know already, this scarf works both sides, which is why this is called a reversible scarf. Mix and match colors in this scarf accordingly, whether it's a rainbow scarf, a bright neon scarf, or a darker scarf, they all look amazing. You can easily choose the width and length of the scarf by adjusting the pattern and even the yarn type.
You may also like this pattern: Log Cabin Scrap Blanket
These free patterns are not our designs but links to other websites or download PDFs who have generously shared their patterns. Again, THIS IS NOT OUR DESIGN. If you have any questions regarding the pattern, ask the original designers. Thanks! Do also note that we do use Amazon Affiliate to earn a small amount from the products you buy from Amazon.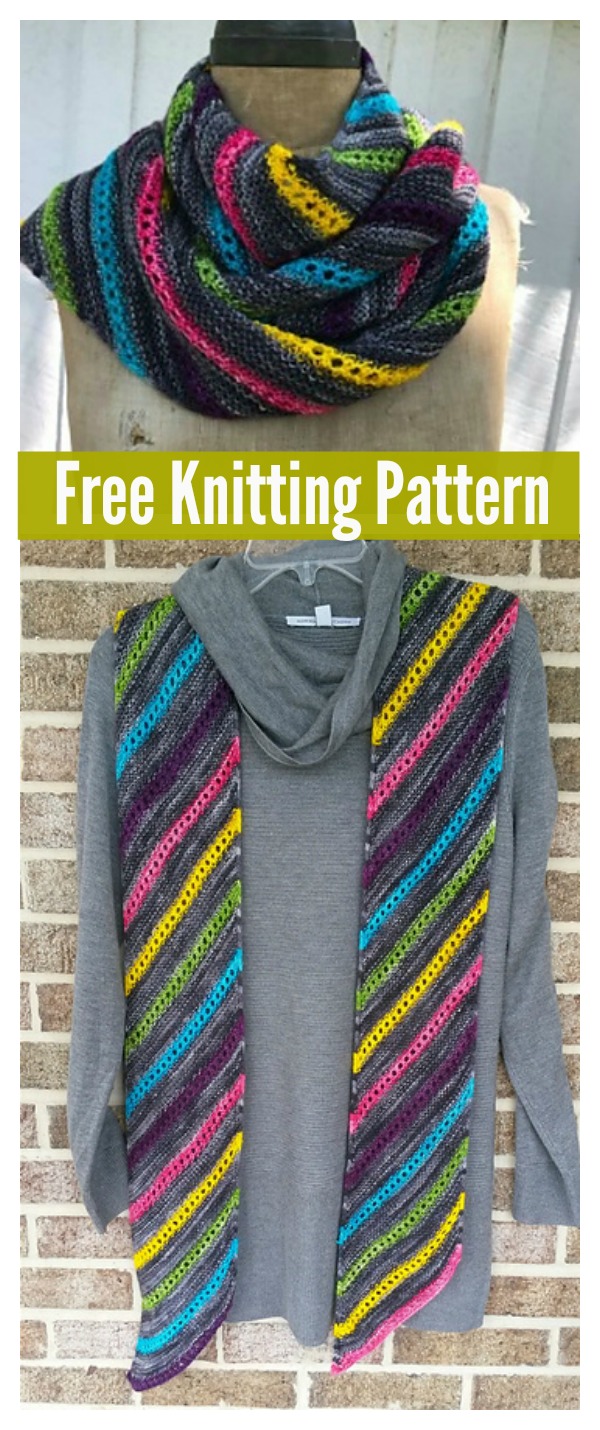 Click below link for free pattern…