Knit up a beautiful wrap to show off your skills with the Blue Butterfly Shawl Knitting Pattern! This intricately designed shawl features five different butterfly designs in knitting for a piece that is sure to stand out in any wardrobe. The shawl itself is done in crochet, creating a beautiful backdrop for the colorful butterflies to really shine.
By using two different knitting and crochet techniques, this pattern is perfect for experienced knitters who want to challenge themselves – as well as those who are just getting started! Not only is the Blue Butterfly Shawl a beautiful piece to wear, but it also makes an excellent gift. The intricate details and colors of the butterflies will be sure to make a lasting impression.
Don't miss out on this amazing pattern that is sure to turn heads! With the Blue Butterfly Shawl Knitting Pattern, you can create a stunning piece that will make you feel unique and fashionable. This is a paid pattern. The link for the paid pattern is provided below photo. Happy knitting.
You might also like Butterfly Free Knitting Pattern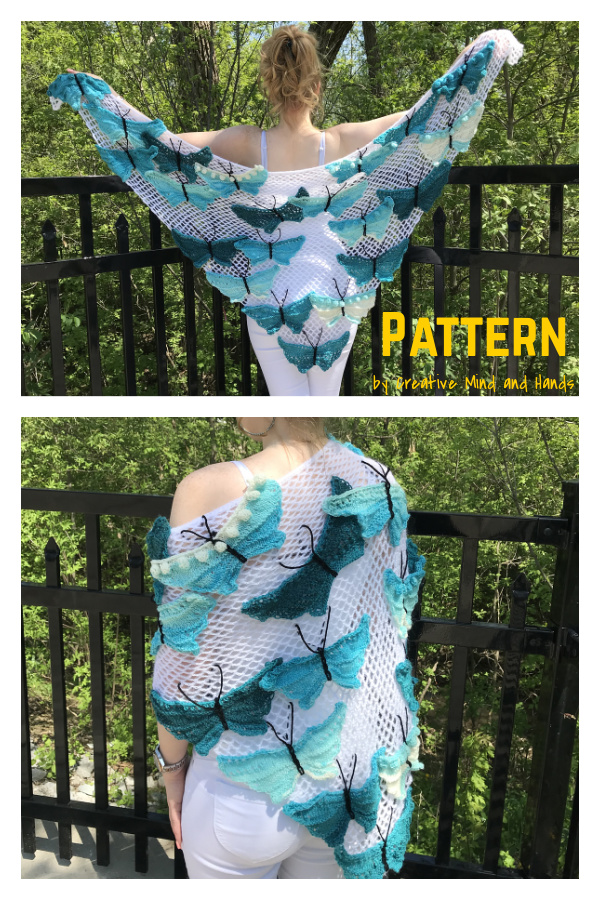 Check out below link for paid pattern…