This Anouk Dress Free Knitting Pattern is a pinafore that grows with the baby! Make one now with the free pattern provided by the link below. In the beginning, the baby will have a dress which will eventually become a tunic! This design is very spring like and is a good dress for Easter as well! This size works for babies 3 to 12 months old.
Check our this pattern: Unisex baby jeans
These free patterns are not our designs but links to other websites or download PDFs who have generously shared their patterns. Again, THIS IS NOT OUR DESIGN. If you have any questions regarding the pattern, ask the original designers. Thanks! Do also note that we do use Amazon Affiliate to earn a small amount from the products you buy from Amazon.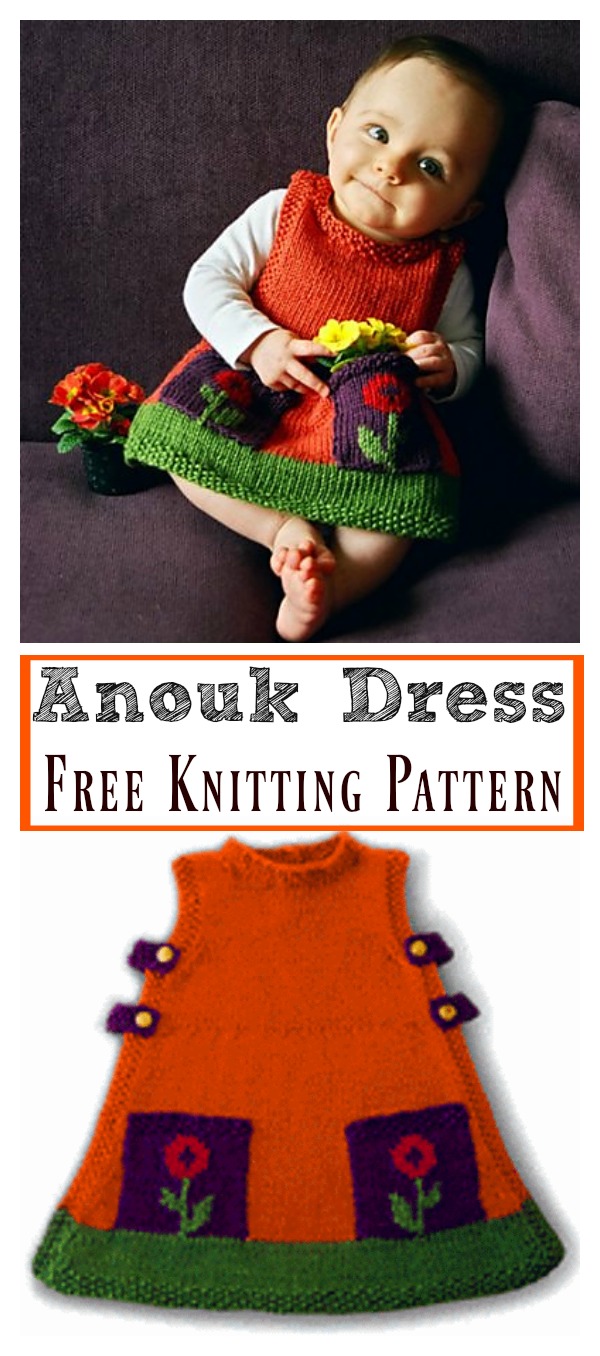 Click below link for free pattern…